The 2016 TMHA Convention will be held at the J.W. Marriott Resort & Spa in San Antonio August 14-16, 2016. We look forward to seeing you there!
SCHEDULE
SUNDAY - 8/14/2016
8 a.m. - Golf
12 p.m. – 6 p.m. – Hospitality suite pool cabanas with food/beverage available for Spurs package members
6:30 p.m. - Welcome Reception
MONDAY - 8/15/2016
8 a.m. – Breakfast Buffet opens
9 a.m. – Leadership Panel: The panel will discuss the big questions facing our industry with a focus on the Texas market and what they see as opportunities and challenges facing the Lone Star State. They will also answer your questions and in order to best use this limited time we request any questions from attendees be submitted in advance to caitlin@texasmha.com. Mr. Ernst will gather all the questions in advance and select those best suiting the various discussion topics. We will not be able to accept questions during the event, so send us your question today.
Moderator:
Dick Ernst, President of Financial Marketing Associates, Inc.
Panel:
Kevin Clayton, President and CEO of Clayton Homes
Joe Stegmayer, Chairman & CEO, Cavco Industries, Inc.
Jayar Daily Chief Operations Officer, American Homestar Corporation
Steve Schaub Chief Operating Officer of Yes! Communities
10:45 a.m. – Education Session: A Look into OCCC's Role in Regulating Chattel Manufactured Home Lending in Texas / Speaker: William Purce, Senior Administrative Review Examiner - Office of Consumer Credit Commissioner
11:45 p.m. – Lunch
12:30 p.m. – Education Session: Department of Energy Standards Update for Manufactured Housing and its Impact on Your Business / Speaker: Manuel Santana – P.E., Director of Engineering for Cavco Industries, Inc.
1:30 p.m. – Education Session: Fair Housing, FTC Safeguards Rule, OFAC, an Update on HMDA, and What Communities Can Practically do to Guard against Data Breach / Speaker: Jim Milano – Partner at Weiner Brodsky Kider PC
3 p.m. – TMHA Fourth Quarter Board Meeting
6:30 p.m. – Cocktail Hour
7 p.m. – Chairman's Dinner and Evening Entertainment
TUESDAY 8/16/2016
8 a.m. – Breakfast Buffet opens
9:00 a.m. – Education Session: Breakfast with TDHCA: Learn about the new systems and efficiencies of the department, as well as common mistakes and pitfalls to avoid in your day-to-day business. Q&A session to follow. / Speaker: TDHCA Executive Director Joe Garcia
10:15 a.m. – TMHA's 64th Annual General Session and Closing Remarks
We offer online registration to make it easy for you to sign up. Our event is a little different in that we offer an all-inclusive package so your room comes with your registration! We offer four different packages to accomdate each attendee's preference. You can always call or email Caitlin if you need assistance or have any questions (caitlin@texasmha.com or 512-459-1221). We are here to help and make your convention experience the best it can possibly be.
Spurs Package $850
Includes: all events listed on schedule except golf, two night hotel stay (Sunday and Monday night room at the J.W. Marriott)

Fiesta Package $675
Includes: all events on Monday 8/15 and Tuesday 8/16, one night hotel stay (Monday night room at the J.W. Marriott)
Alamo Package $425
Includes: Access to all day events on Monday from 8 a.m. to 5 p.m. (no hotel room included in this package)
Board Meeting and General Session Only Free
Includes: Access to the Fourth Quarter Board Meeting on Monday 8/15 and access to the General Session meeting Tuesday morning, one night hotel stay. You will not be admitted into any other events and no food/ beverage is included in this package.
Additional Options
These options may be added on to any package.
Spouse/Guest Access $150
Access to all events selected in purchased registration package. Additional hotel room not included.
Golf $150 per player
Four man scramble on the AT&T Oaks Golf Course and includeds breakfast tacos, boxed lunch, and two drink tickets. Sunday, August 14 at 8 a.m.
Golf plus Saturday night hotel room $365 per player
If you are needing to come in Saturday night in order to play golf please select this package and we will reserve a hotel room for you.
Sunday 8/14 Hotel Room $215
Includes all taxes, resort fees, and self parking.
Monday 8/15 Hotel Room $215
Includes all taxes, resort fees, and self parking.
Kids 18 and under may attendee all events free with a registered parent. Please note we serve alcohol at these functions and the drinking age in Texas is 21+ and is strictly enforced.
SPONSORSHIP INFORMATION
We would love to have your company as a sponsor at our Annual Convention. Sponsorship includes one Spurs package for a company representative as well as a booth. You can choose to bring your own booth set up or we will provide a skirted table, two chairs, and access to power.
One Spurs package (all events plus two night hotel stay for one attendee)
Company recognition on 2016 Convention signs
Company recognition in the Convention Handbook
Company recognition on all presented sponsorship materials, including event slideshows and presentations
Company recognition on the TMHA website
One golf hole sponsorship in the Convention Golf Tournament
Handout of company promotional items - provided to all attendees in giveaway bags after General Session
Booth included
Our 2016 Convention Sponsors as of today!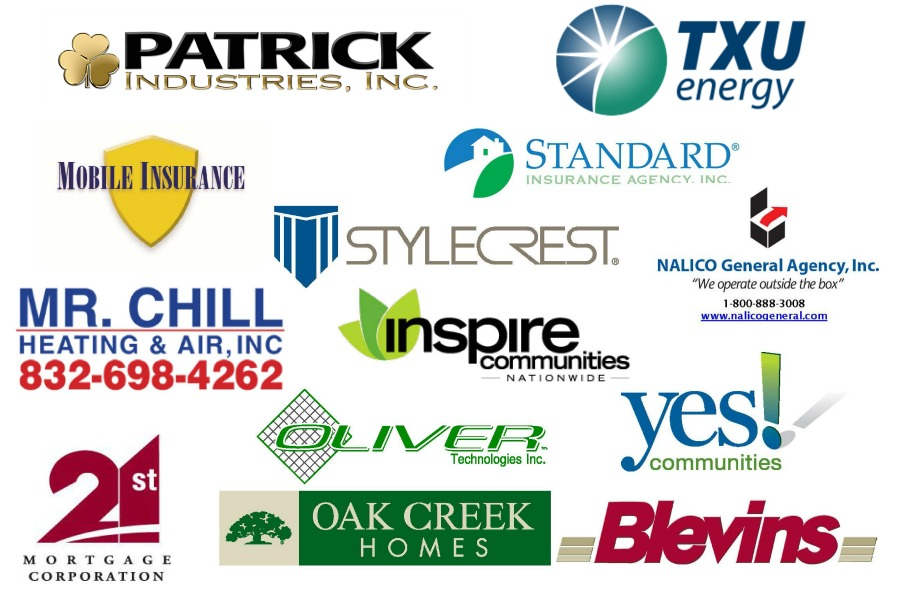 2015 TMHA Convention Video Recap: